CHRONIC TINNITUS AFTER OSTEOPATHIC CRANIAL MANIPULATIVE MEDICINE AND ACUPUNCTURE: AN EXPERIMENTAL STUDY
Palavras-chave:
Acupuncture, Manual therapy, Osteopathic Manipulation, Tinnitus, Visual Analog Scale
Resumo
  Objective: tinnitus experienced for more than six months becomes a chronic and often disabling condition. Several treatments have been used to treat tinnitus, including complementary therapies. These therapies are promising for their low cost and low health risk. The aim of this study was to verify the effect of osteopathic manipulation and acupuncture on the symptoms of subjects with chronic tinnitus. Methods: this was an experimental clinical study, sample randomized by simple draw, in which one group underwent treatment for cranial osteopathy and the other underwent acupuncture treatment for tinnitus, being a weekly session for six weeks in both treatments, lasting 30 minutes each. Anamnesis with tinnitus handicap inventory, otoscopy, pure-tone threshold audiometry, acuphenometry, and Visual Analogue Scale (VAS) were carried, this last one was the instrument that evaluated the pre and post treatment symptoms. Results: a total of 12 subjects were included in the Osteopathic Manipulation Group (OMG) and 12 subjects in the Acupuncture Group (ACG). At least two points on the VAS scale improved in three subjects in OMG (p = 0.043) and five in ACG (p = 0.027). Conclusions: both therapies have been shown to be effective in reducing the symptoms caused by chronic tinnitus.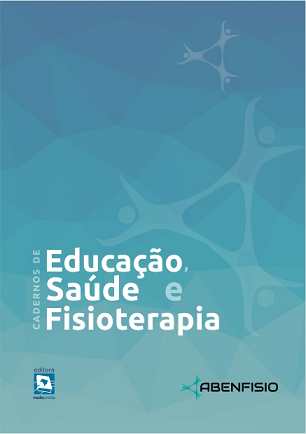 Downloads
Licença
Autores mantém os direitos autorais e concedem à revista o direito de primeira publicação, com o trabalho simultaneamente licenciado sob aLicença Creative Commons Attribution que permite o compartilhamento do trabalho com reconhecimento da autoria e publicação inicial nesta revista.